When visiting Indonesia, make sure you go for island hopping to get the best out of Indonesia! Beside the well-known Bali island, will you find surprises in other islands in Indonesia? From Jakata to Bali, let's take an island hopping tour to experience the nature and culture of Indonesia!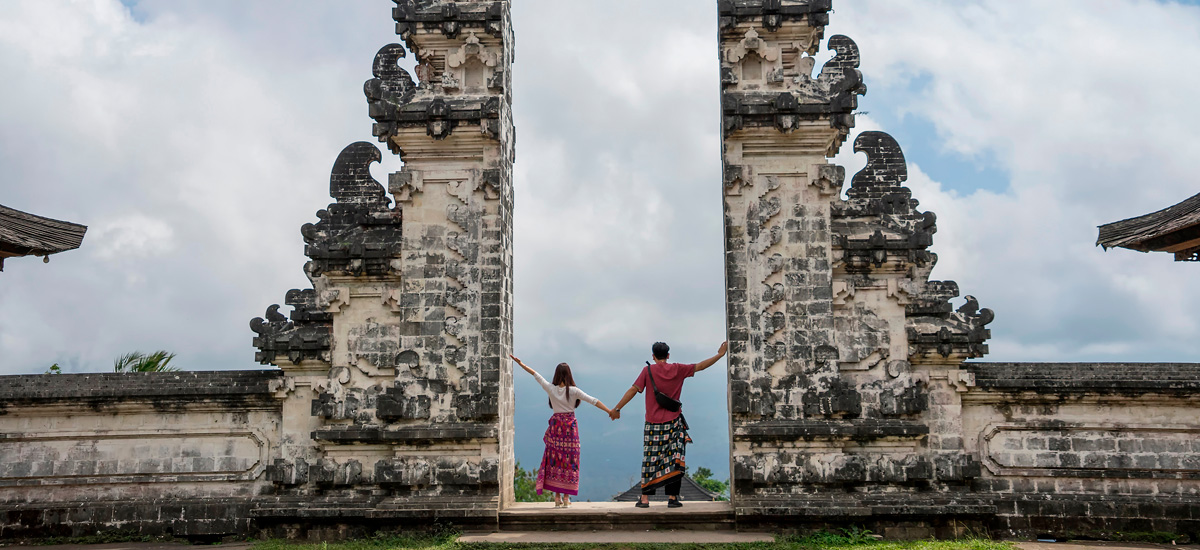 Lempuyang Temple
In Lempuyang Temple, you can find "The Gates of Heaven", which is believed to be the doors that are closest to the sky. It's located in the temple named Pura Lempuyang, in the east of Bali. Despite its long distance from the center of Bali, it has become a popular check-in place where you can take photo with "water reflection" with a little trick!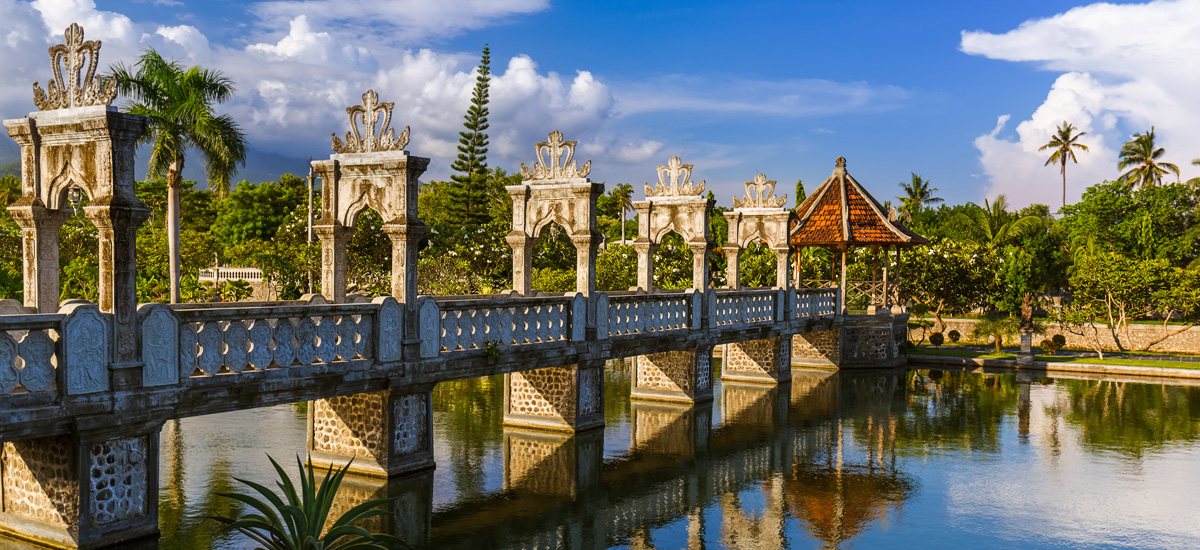 Taman Ujung Water Palace
The Water Palace is located at a village by the sea, near the Lempuyang Temple. Instead of a typical golden majestic palace, it's more like a gorgeous and romantic garden where the fairy lives! When entering the palace, you will be brought to the view of huge water ponds that you could even walk into for a unique photoshoot!
Nusa Lembongan
To the south-east of Bali, you will reach Lembongan Island in half an hour by boat. It's a tranquil simple island where you can play all sorts of water activities in the crystal clear blue sea such as snorkeling, banana boat, underwater sea walk and motorcycle. If you prefer staying on the shore, visit the Devil's Tears, Panorama and the Yellow Bridge.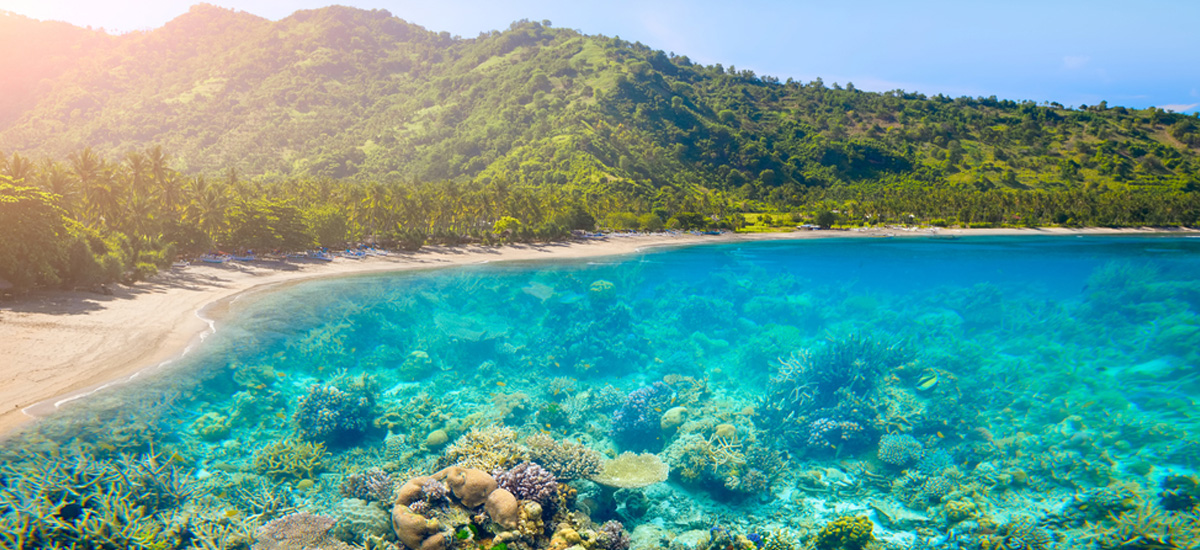 Lombok
Lombok IslandL is another major island to the east of Bali, which can be reached by boat from Bali in 45 minutes. When the sky is clear, the volcano Mount Agung on Bali can be seen from Lombok. In this island famous for its beaches, you can visit Selong Blank Beach which is a perfect surfing spots for beginners, or visit the three Gili Islands (Gili Trawangan, Gili Air and Gili Meno) just 10 mins boat ride from Lombok.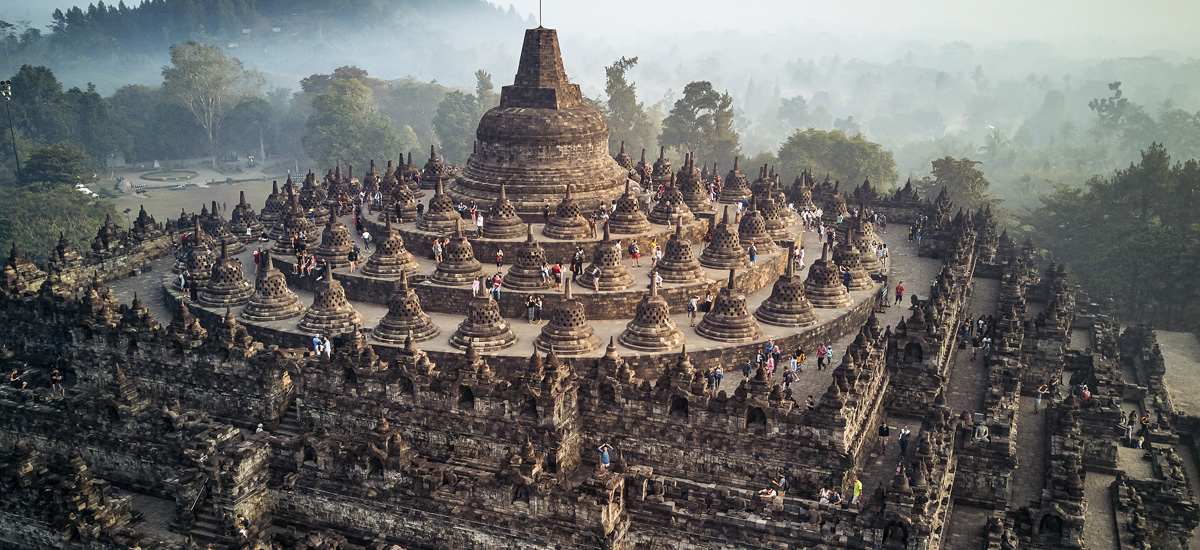 Java Island
Java Island is the fifth biggest island in Indonesia, you can simply get there by taking a domestic flight from Denpasar to Surabaya airport, then take around one hour bus ride and you will arrive to your destination place. One of the popular destinations you must visit is the Borobudur. Located in Central Java, Borobudur is the world's largest Buddhist temple, and it is also known as a world heritage. Though it was lay abandoned and hidden for centuries under layers of volcanic ash, it was then restored in early 19th century!

Address: Jl. Badrawati, Kw. Candi Borobudur, Borobudur, Kec. Borobudur, Magelang, Jawa Tengah, Indonesia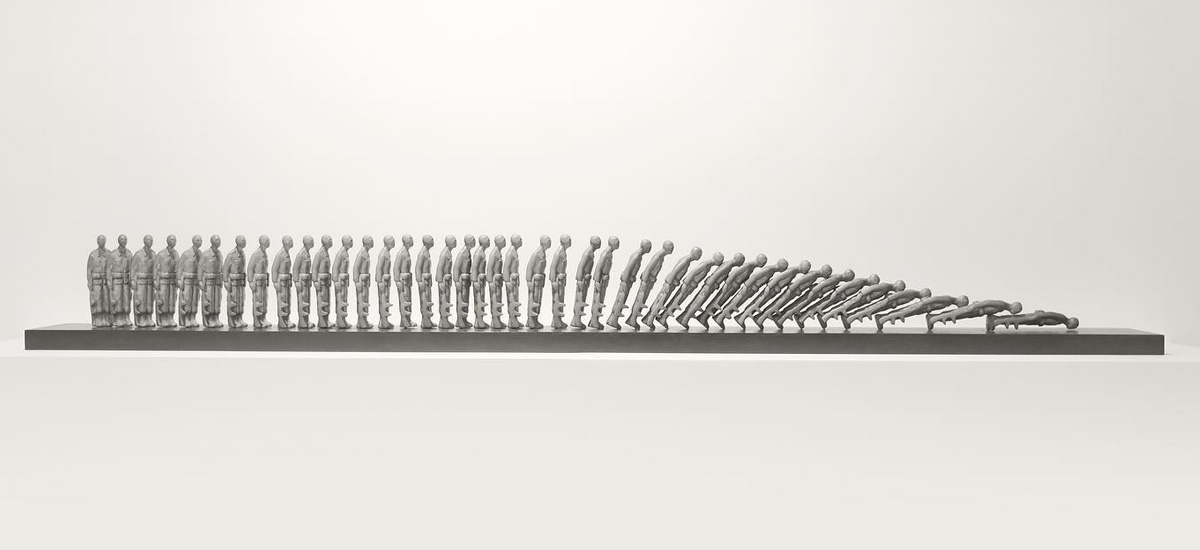 Museum MACAN
The first contemporary art museum can be found in Jakarta now! Opened in 2017, the museum has an active program of exhibitions and events in a 7,100 square meter facility, which feast your eyes on all kinds of masterpieces! The floor-to-ceiling windows show off a leafy view of Jakarta, enjoying the tranquility of the capital of Indonesia. Besides, the museum has an art space of children with a number of learning programs, encouraging our next generation to be the next artist!

Address: Jl. Panjang no. 5 | AKR Tower, Jakarta 11530, Indonesia